Car Stereo Amplifiers We Offer
Check out the brands of car stereo amplifiers we offer sales & installation for here in Melbourne. Adding an amplifier to your car stereo installation greatly improves the sound from your system. An aftermarket amplifier will deliver a much more powerful signal to your speakers giving you a louder and cleaner sound. A quality amplifier will make your car stereo sound awesome! Contact the best car stereo shop in Melbourne to get an amp installed today.
This is just a few of the awesome car stereo amplifier brands we provide sales & installation services for. If there is something you are looking for please contact us because we can most likely get it.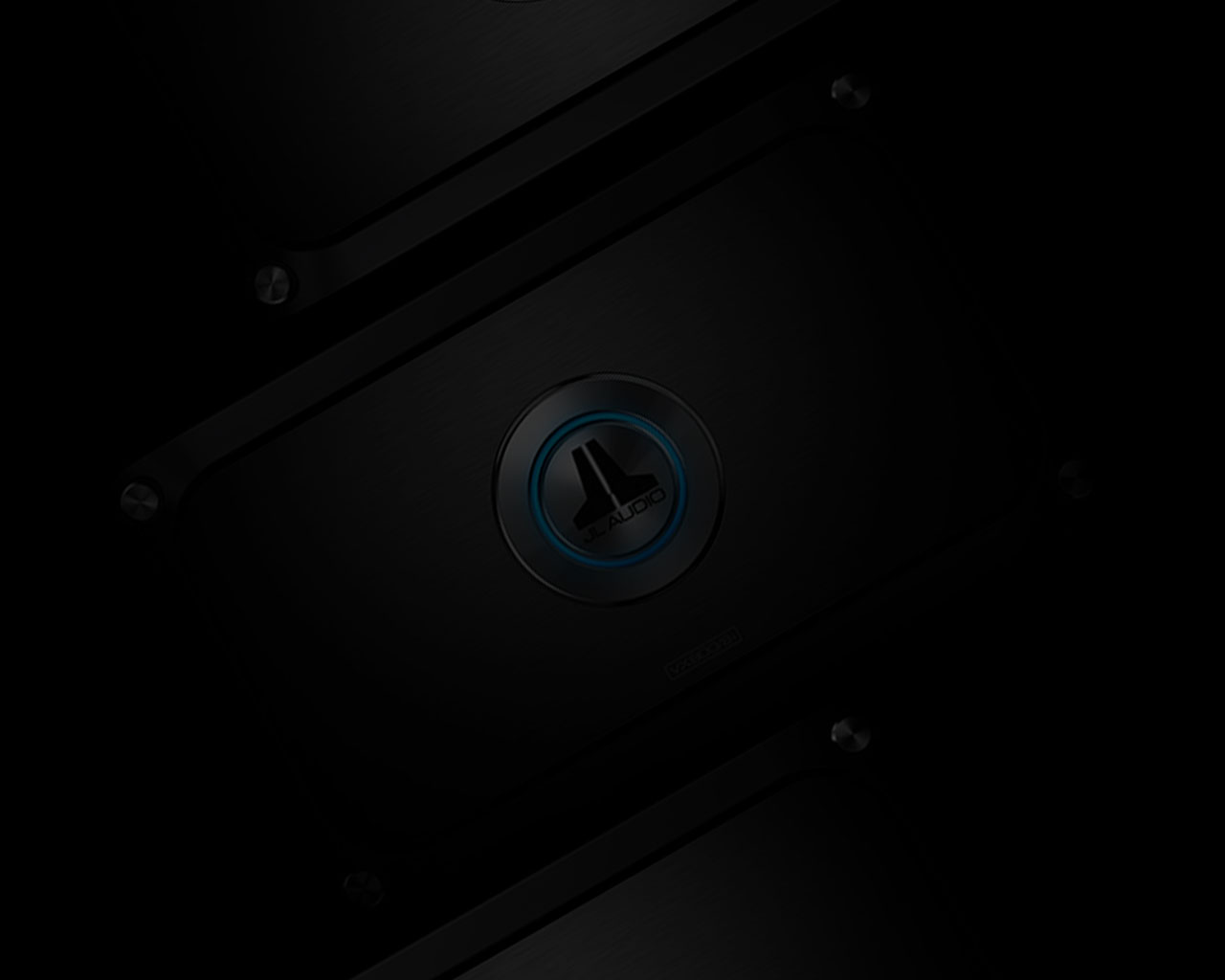 JL AUDIO CAR STEREO AMPLIFIERS
JL Audio has tackled the challenges of automotive amplifier design with the same commitment to engineering and innovative thinking that we apply to our speaker designs. For us, it isn't enough to repackage circuits and technologies that have been around for decades... our customers expect more.
This is why we employ the industry's most experienced car amplifier engineering team, and we task them with creating products that offer real value, across a wide price range. From our affordable JX lineup, to our legendary Slash v3, and our cutting-edge VXi, HD and XD amplifiers, we offer 46 models of expertly engineered car amplifiers.
Whichever JL Audio amplifier you choose, you are getting a serious product designed to make great audio in your vehicle.
Choosing a JL Audio amplifer guarantees that your music is going to sound crystal clear. You can trust that the best car stereo shop in Melbourne strongly endorses JL Audio amplifiers.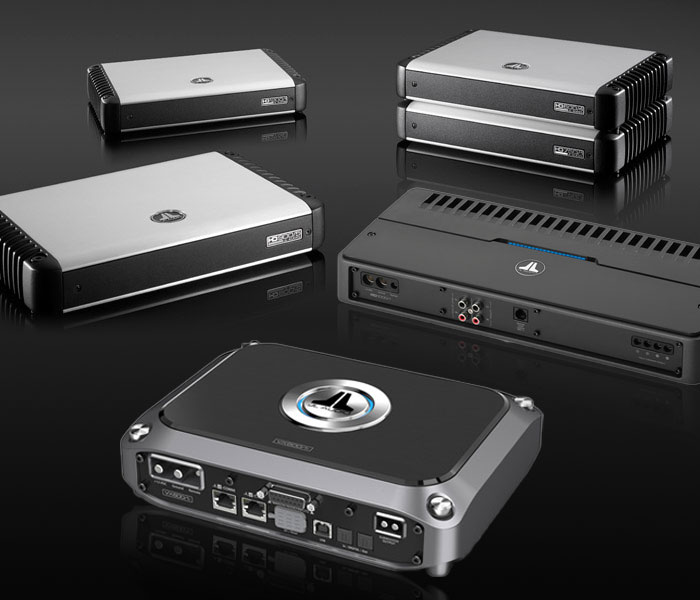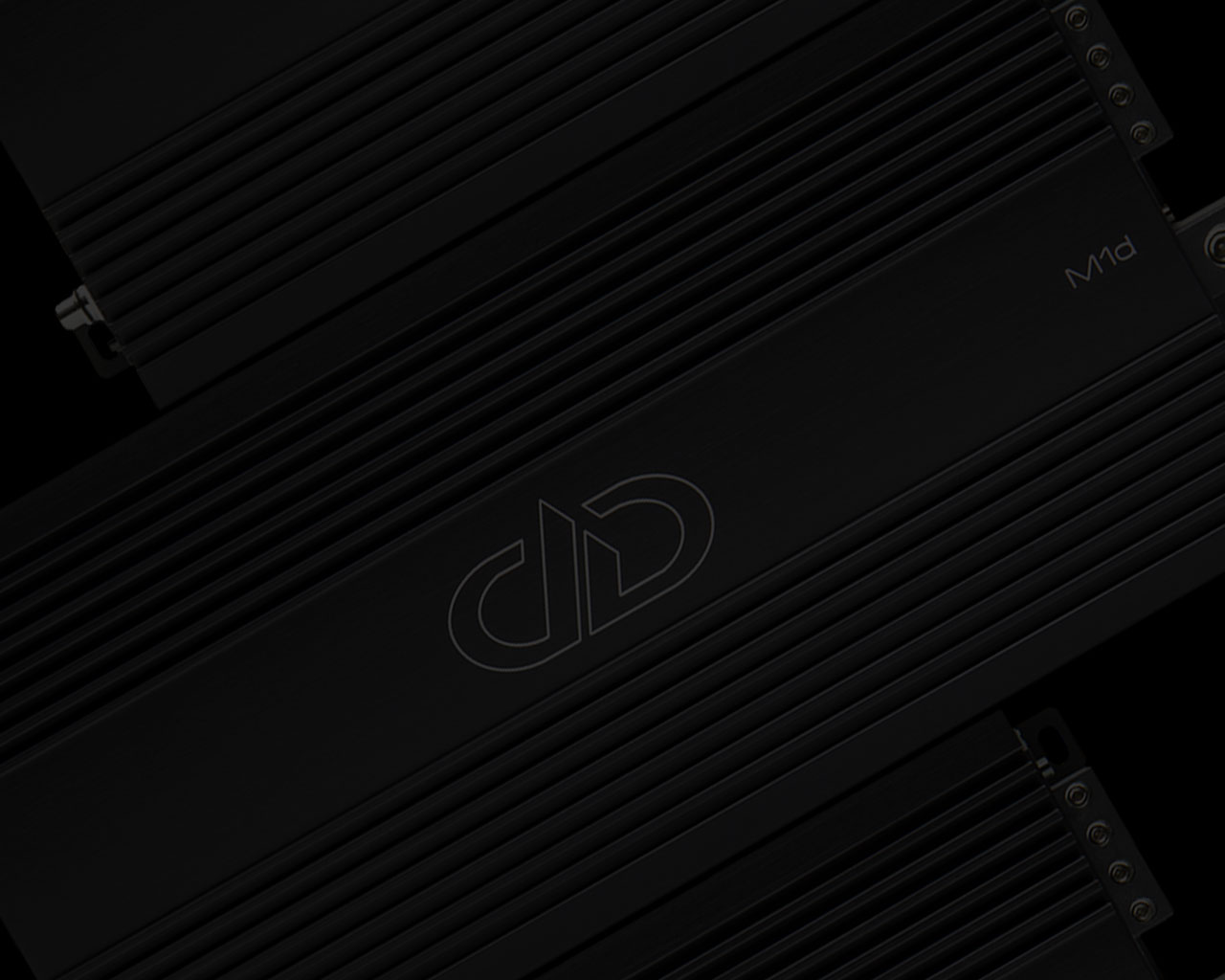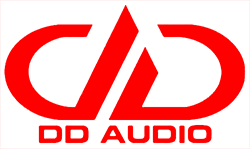 DD AUDIO CAR STEREO AMPLIFIERS
No matter the specific application DD Audio offers an amplifier to cover your needs. Their amplifier designs emphasize high performance, functionality and reliability. All DD Audio amplifiers are built using industry leading part manufacturers and are held to the highest level of build quality. You can rest assured when your system is powered by DD Audio, you're using the best power on the planet.
DD Audio amplifiers are rated among the most powerful amplifiers in the world. If you are looking for an amplifier that is going to blow you away choose DD Audio. The best car stereo shop in Melbourne only uses the best equipment.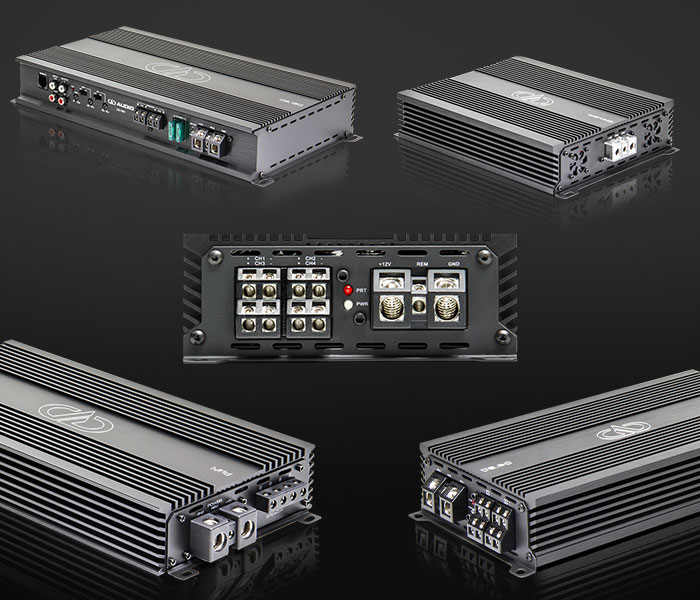 DD Audio M Series Amps
The M Series has been DD Audio's sub stage workhorses for over a decade. They are ultra-high performance class D monoblocks with compact footprints and big power. The M Series has an amp for virtually every size of power application. All M Series feature their innovative LV power supply technology that gives you the most power possible from your vehicle's charging system.
DD Audio D Series Amps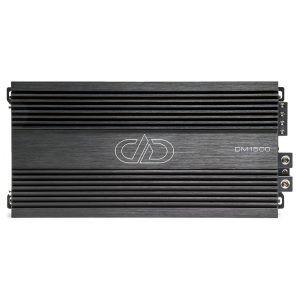 The D Series amps are designed to be the best amps on the market for the everyday mobile audio enthusiast. They can easily integrate into OEM systems with features such as compact chassis, high-level summing inputs, and input mode selection. They're available in monoblock, 2/4 channel, and 5 channel versions with several power levels to choose from. With all these elements combined, the D Series is sure to become your new favorite amps.
DD Audio C Series Amps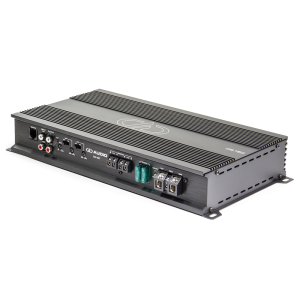 The C Series amps are perfect for driving DD Audio mid and high speakers. Their Class AB circuitry offers a warm dynamic sound at an incredible value. The new chassis design features a single side control panel that gives the C Series an elegant aesthetic and while making cable management and audio adjustments easy for quick clean installations. Other features include band-passable crossover networks, durable internal components, set screw terminals and engraved logos.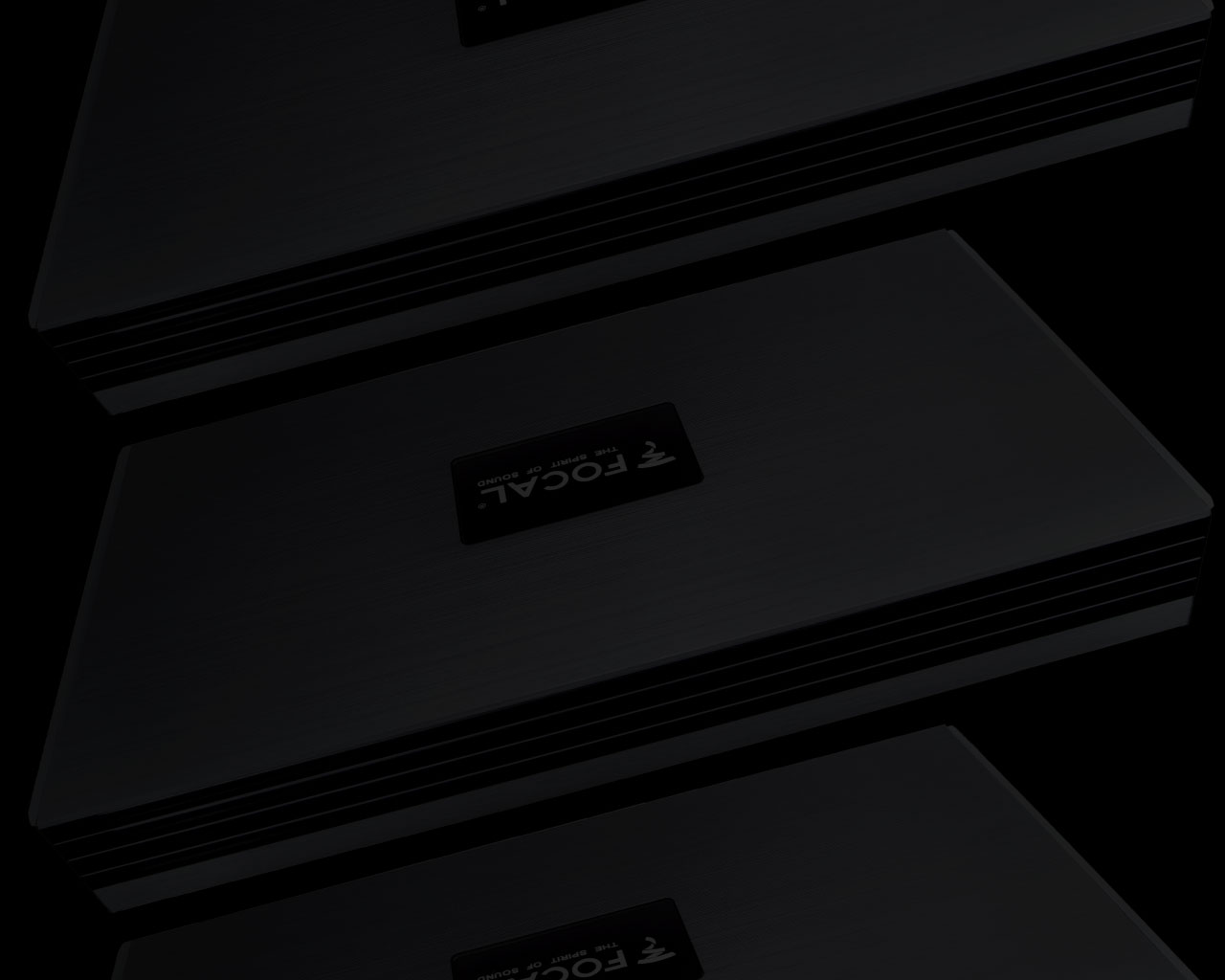 FOCAL FDP SPORT CAR STEREO AMPLIFIERS
Focal is regarded as one fo the world's leaders in audio equipment. Focal is always at the forefront of audiophile technology and this holds true with the newest and hottest segment of car stereo equipment for the motorcycle and powersports industry. The new Focal FDP Sport four-channel amplifier is one of the most powerful motorcycle and powersports amplifiers on the market right now. This amp is rated at 250 watts per channel into 2 ohms or 175 watts per channel at 4 ohms. That's 1000 watts of power from an amp that is only 8.25" x 5" x 1.6" in size! That's an insane amount of power for that small of a footprint, making it really easy to mount in small spaces and being able to overpower your entire motorcycle or powersports sound system.
Small size and huge power make the Focal FDP Sport an awesome choice for your motorcycle or powersports vehicle.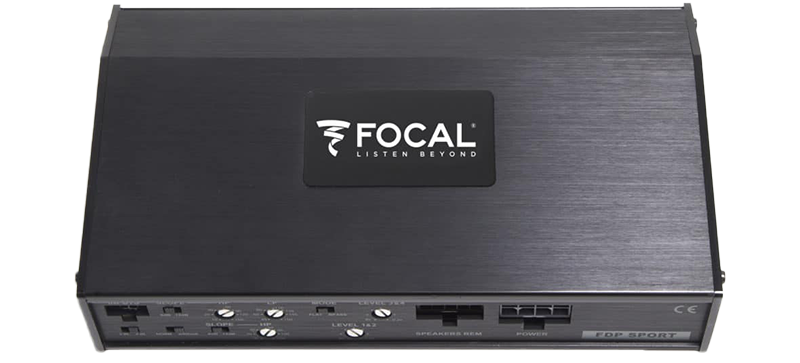 FOCAL FDP DIGITAL POWER CAR STEREO AMPLIFIERS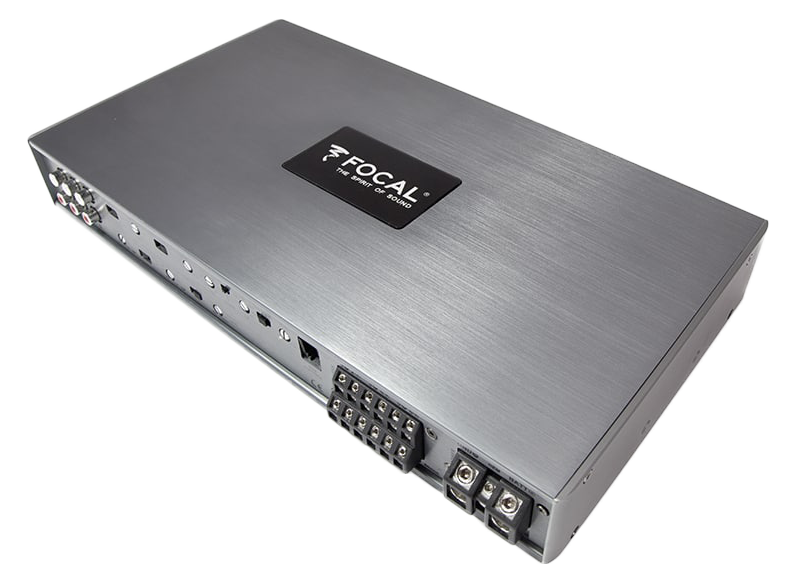 The FDP (Focal Digital Power) amplifiers from Focal are among the best and most powerful compact class D car stereo amplifiers on the market. Focal's rich heritage in audiophile equipment is on full display here with their new line of FDP car stereo amplifiers. We highly recommend Focal FDP amplifiers when space is limited, but you are in need of big clean power. You can't go wrong with Focal car stereo equipment and the same holds true here with this line of car stereo amplifiers. We only offer the best car stereo equipment to our customers, because we are the best car stereo shop in Melbourne, Palm Bay, and surrounding Brevard areas.
Word's leader in audiophile stereo equipment brings their expertise to their FDP car stereo amplifier line.