Motorcycle Lighting Upgrades
Motorcycle LED Lighting Upgrade
Motorcycle LED lighting has become more popular than ever at the local hangouts & bike shows. With the latest technology advances in LED lighting, your able to achieve virtually any color combination on the fly with a very low current draw. Also the LED lights we utilize are waterproof & very resilient to insure a long life for many years down the road.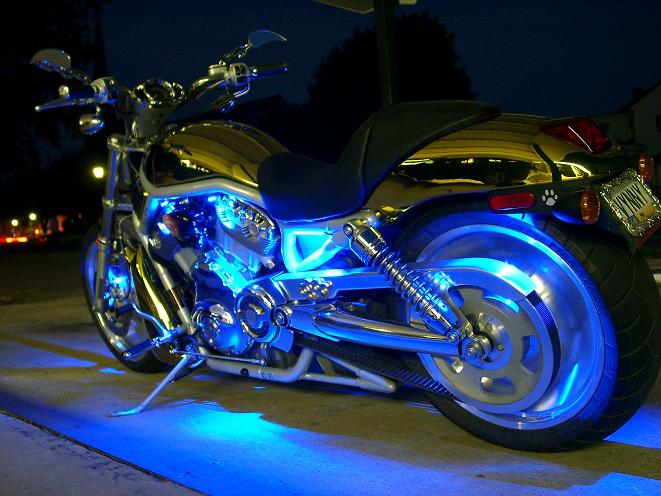 Motorcycle HID Headlight Upgrade
Having a hard time seeing at night? Maybe you want other drivers to see you from a further distance? A HID Headlight upgrade is a simple, cost effective upgrade to achieve this! With several colors from a pure white to a bluish tint available, we can be sure to find a solution for you! Contact us today about the options for your motorcycle!