Car Stereo Speakers We Offer
Check out the brands of car stereo speaker sets we offer sales & installation for here in Melbourne. We only offer the best quality speakers available from the leaders in car audio like JL Audio and Focal. Each company offers speaker sets for every customers price range, budget minded, midrange, or for the people that demand only the absolute best in audiophile reproduction of music.
This is just a small representation of the speaker brands and products we offer. If there is something you don't see please give us a call because we most likely have it, or can get it.
JL Audio Car Stereo Speakers
The Evolution® lines have been optimized to reproduce your music with lifelike balance, effortless dynamics and smooth response in the car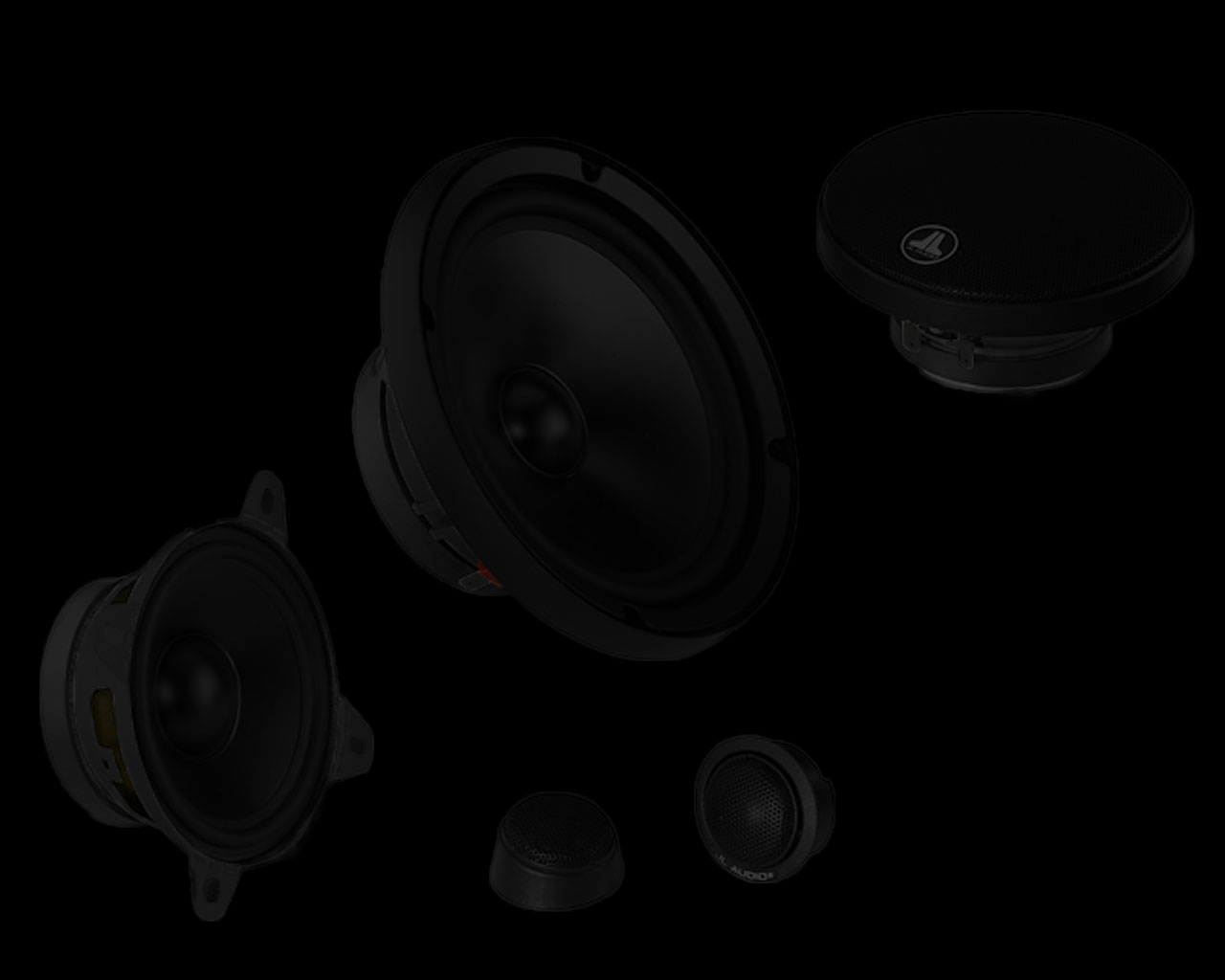 Evolution® is serious product, engineered by JL Audio to meet the demands of the toughest acoustic and environmental conditions in the high-fidelity world. Evolution® is not about cute buzzwords or the exotic material of the month.
It's all about making your music come alive with realism and excitement.
Utilizing their extensive testing and development resources, each of the Evolution® lines has been optimized to reproduce your music with lifelike balance, effortless dynamics and smooth response in the car. Particular emphasis has been placed on off-axis response and dynamic stability which, might not be that important during a five minute evaluation on a demo board, but it makes all the difference when installed in your car.
There are many less expensive products out there, and there are quite a few that are more expensive... So, do your homework and listen carefully, because no other piece of equipment makes a bigger difference in the sound of your system than your component speakers.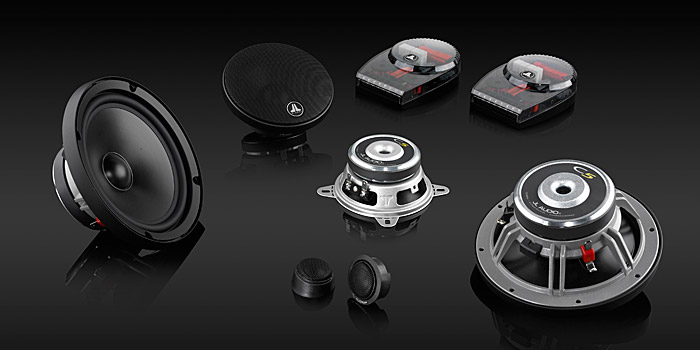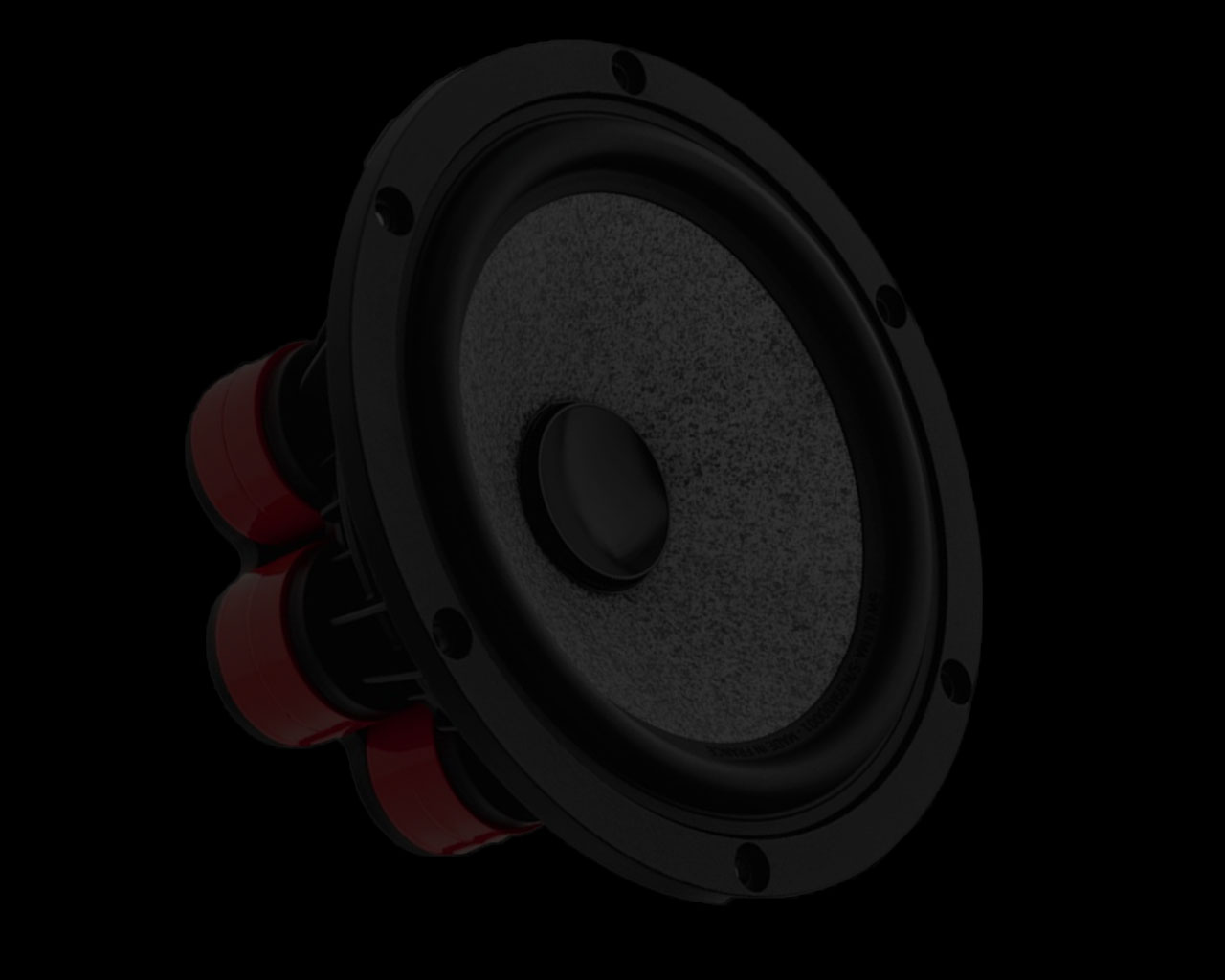 Beryllium Tweeter
Focal, after two years of research and development, produced a world first: a pure Beryllium inverted dome, able to cover more than five octaves (1000Hz – 40kHz). You may ask yourself why do we strive for an extended response at 40kHz, if the human ear can only hear up to 20kHz? If you can extend frequency response, you will improve the perception of transients and other micro details. As well, the linearity of the speaker's response curve is mainly a function of three opposite parameters: lightness, rigidity and damping.
To this day, only one material permits a joining of these parameters: Beryllium. For domes with identical masses, Beryllium is seven times more rigid than Titanium or Aluminum, the latter two well known for their rigidity. This results in a sound wave propagation three times faster than Titanium and two and a half times faster than Aluminum. In the end, the linearity of the frequency response curve, the acoustic transparency and the impulse response of the Beryllium tweeter are maximized and offer near-perfect sound.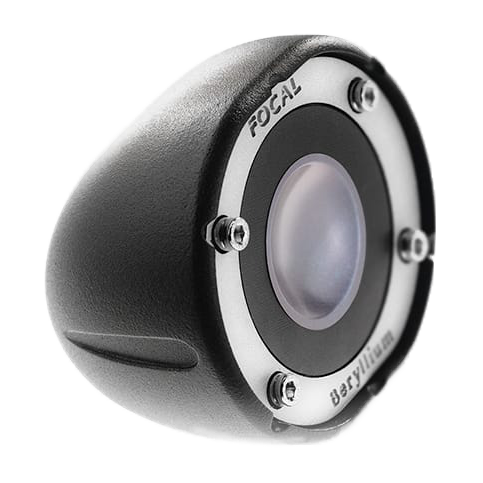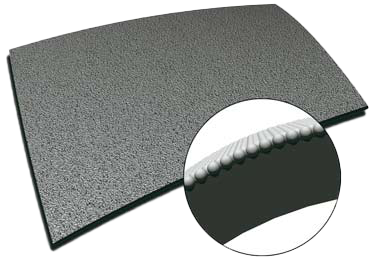 Polyglass Cone
Polyglass technology, exclusive to Focal, consists in applying molten glass microballs on a cellulose pulp cone. This process combines an excellent paper damping with glass rigidity. The rigidity index exceeds even that of a single skin Kevlar® and is almost ten times superior to one of polypropylene.
The mass/rigidity/damping ratio adjustment results in outstanding linearity of the frequency response curve, all from the inherent design of the cone. This innovation also greatly increases definition in the midrange.
"W" Composite Sandwich Cone
The "W" composite sandwich cone permits total optimization of the frequency response curve, thanks to the total control of three key parameters: lightness, rigidity and damping. At Focal, the letter "W" means Glass/ Glass, as it usually has two sheets of woven glass tissue that are "sandwiched" onto the structural foam core. The glass tissue benefits from the incredibly fine weaving of very long fibres. This choice offers a mass and a size clearly inferior to those in Aramid fibers or other Kevlar® fabrics, which generate coloration in the midrange. It's also important to note that the molecular bond between the resin and the glass is greater than that obtained with Aramid fibres. The cone structure is more homogeneous and its behavior in flex is much more superior.