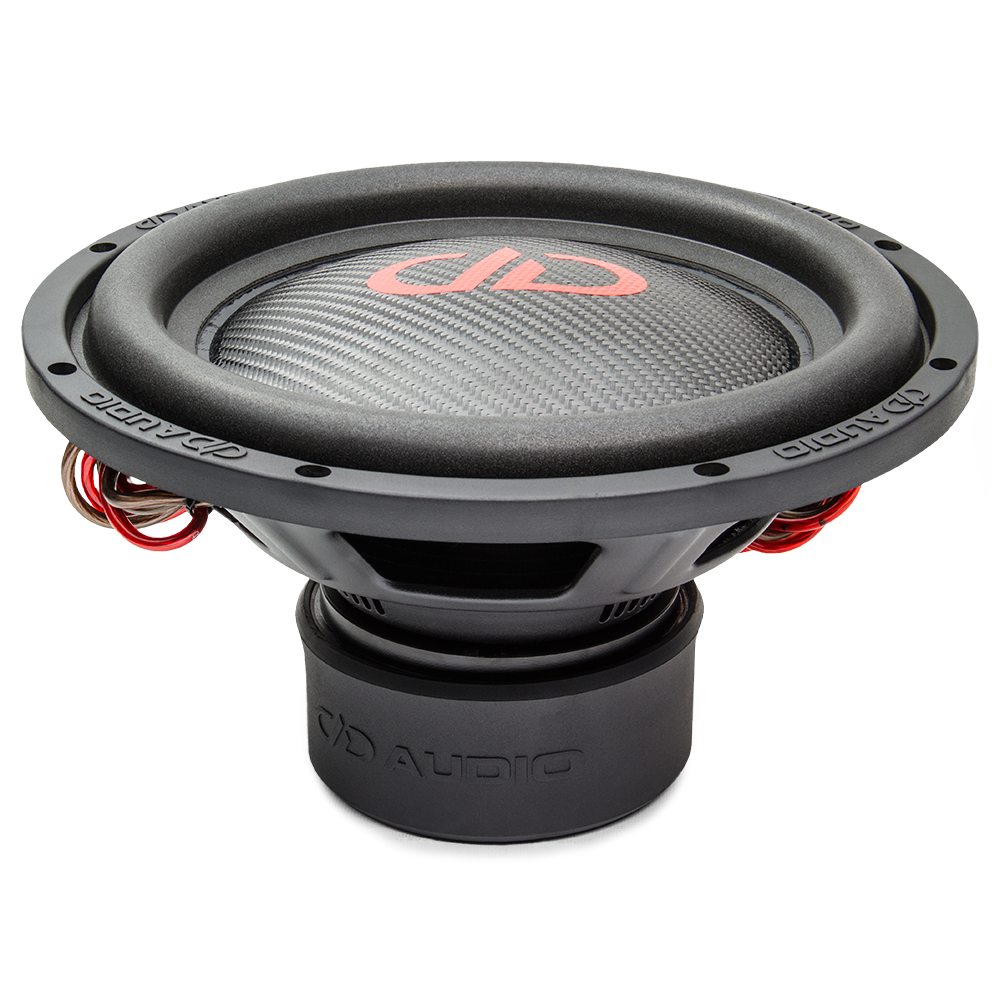 DD Audio POWER TUNED 1500 Series Subwoofers
June 6, 2018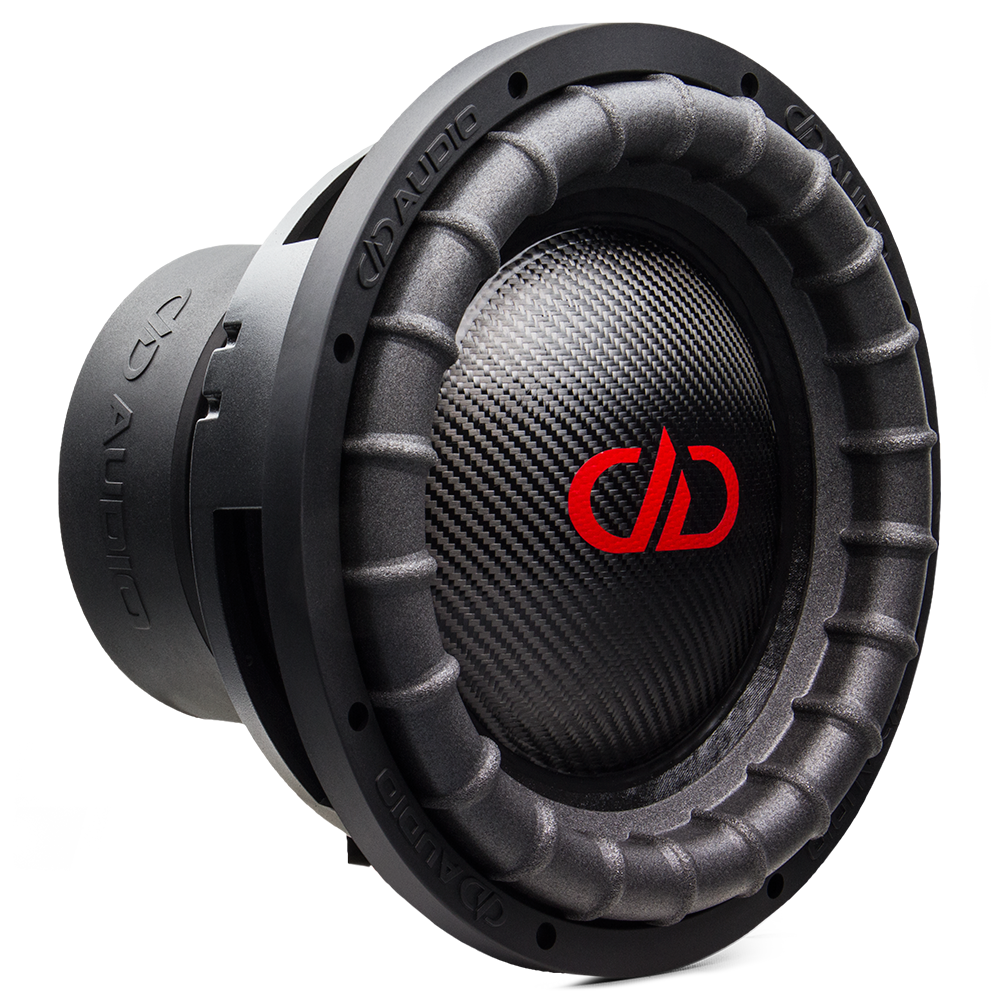 DD Audio POWER TUNED 3500 Series Subwoofers
June 6, 2018
Description
The 2500 series is perfect for daily driving if you like to drive things hard. This is a smaller motor sub that really packs a punch. It's got Free Flow cooling for when things heat up, and our EROM surround for playing down low. The multi-layer suspension keeps things tight and accurate, allowing the 2500 Series subs to be as comfortable playing double pedal kick drums as they are playing below 40 Hz.
The 2500 Series features the wicked awesome 2508 with our Evolution Subwoofer Package (ESP).  The ESP equipped 2508 sports a larger diameter suspension than standard 8″ subs, exclusive surround and cone design, and a deeper frame. ESP subs are truly built to maximize performance in their designated size class.
---
The 2500 Series comes standard with an oversized dry finish black composite dust cap, red logo, and treated pulp cone, but it can be optioned out with alternative composite dust caps, composite cones, powder coated frames, supercharging, and a multitude of logo options to give your sub a personalized look and/or added performance for a specific application.
---
SPECS
| | | | |
| --- | --- | --- | --- |
| MODEL | 2508D (ESP) | 2510D | 2512D |
| Driver Size | 8″ | 10″ | 12″ |
| Watts RMS | 400 – 800 | 400 – 800 | 400 – 800 |
| Peak Power | 3200 | 3200 | 3200 |
| VCD | 2.5 | 2.5 | 2.5 |
| Impedance | D2 / D4 | D2 / D4 | D2 / D4 |
| Piston Dia – in | 7 | 8 1/2 | 10 |
| Fs – Hz | 43.74 | 33.65 | 31.63 |
| Qms | 5.536 | 7 | 7.315 |
| Qes | 0.947 | 0.8424 | 0.9003 |
| Qts | 0.808 | 0.7519 | 0.8016 |
| Vas – liters | 8.325 | 16.987 | 43.551 |
| Xmech – mm | 57 | 57 | 57 |
| Xmax – mm | 17 | 17 | 17 |
| Frame OD – in | 9 1/16 | 10 5/8 | 12 11/16 |
| Frame OD w/Gasket – in | 9 1/4 | 10 13/16 | 12 13/16 |
| Mounting Diameter – in | 8 | 9 3/8 | 11 3/16 |
| Mounting Depth – in | 6 7/16 | 6 1/2 | 6 7/8 |
| Motor Diameter – in | 6 3/8 | 6 3/8 | 6 3/8 |
| Motor Depth – in | 2 15/16 | 2 15/16 | 2 15/16 |
| Woofer Displacement – cu ft | 0.08 | 0.1 | 0.12 |
| Shipping Weight – lbs | 20 | 22 | 25 |
| Sealed Enclosure – cu ft | N/A | N/A | N/A |
| Ported Enclosure – cu ft | 0.75 – 1.25 | 1.25 – 1.5 | 1.75 – 2.75 |
| Price (USD) | 409 | 399 | 409 |