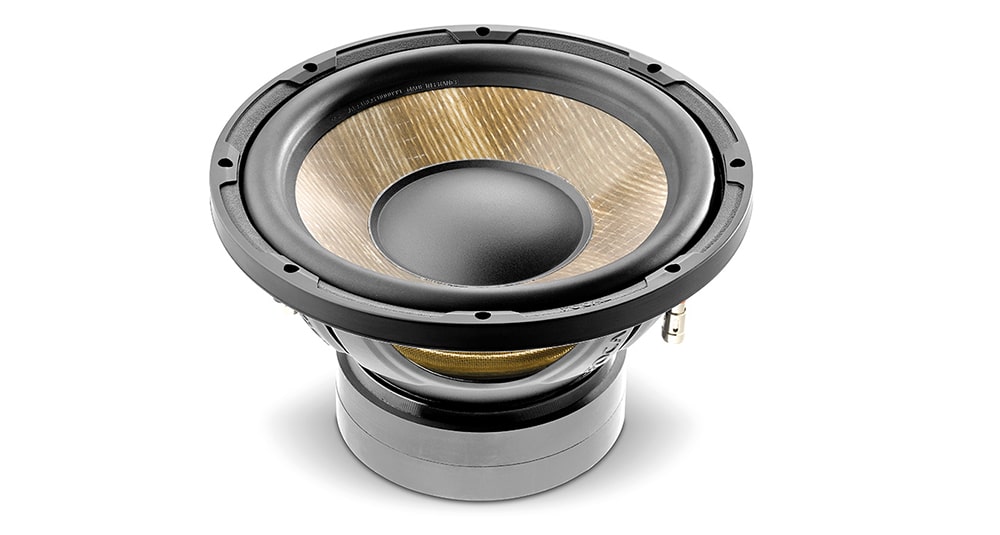 Focal Expert Sub P 25 F Flax Cone 10″ Subwoofer
June 7, 2018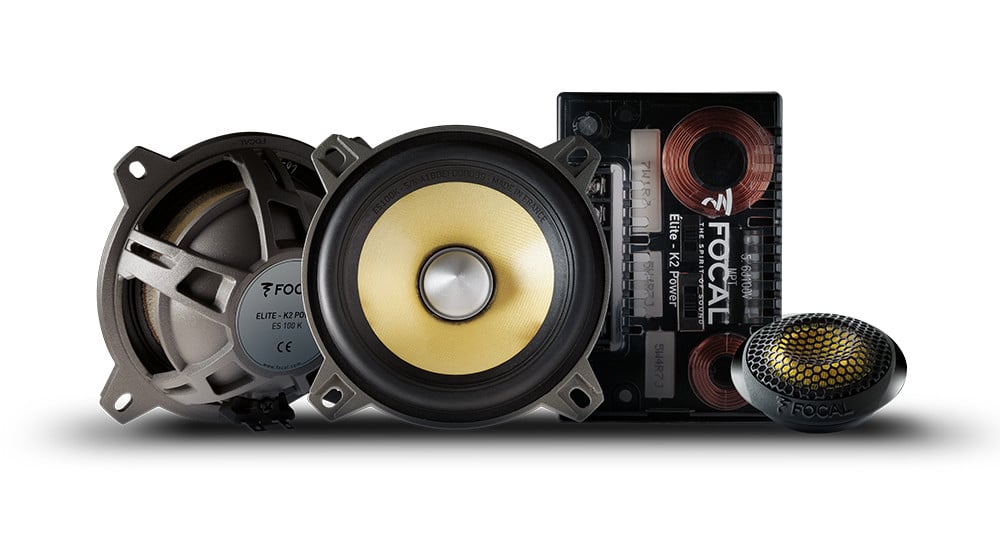 Focal K2 ES 100 K Speaker Set 2 Way 4″ Component Kit
June 7, 2018
Focal Expert Sub P 30 F Flax Cone 12″ Subwoofer
Made in France but affordable, Flax cones are oriented towards acoustic performance, high-tech and give an original design to the brand's speaker drivers!
Description
 FLAX CONE / 12″ Subwoofer
P30F is a 30cm (12″) subwoofer designed for a 28,3-liter-closed cabinet or a 40-liter-bass-reflex one. Regarding the performances, it announces 400 Watts RMS and a frequency response from 27 to 500Hz. The largest of the other 2 Flax subwoofers, it provides powerful bass without compromise and high SPL. Performance and high acoustic pressure lovers will be won over by this subwoofer!
The three Flax subwoofers consist of straightforward 4-Ohm voice coils which are perfectly suited for small enclosures (closed or bass-reflex). Several innovations raise their performance to an even higher level. Each model of subwoofer has a dual magnet, offering improved linearity and ensuring optimal magnetic power delivered to the voice coil, which features a new cooling system. Glass fibre has been used for the mounting of the voice coil, making it more robust while protecting the cone from the heat emitted. Last but not least, the new fixings connecting the cone to the voice coil and the spider to the basket improve reliability for extreme use (very high excursion).
Advantages:
"Dual Magnet" for more power
FLAX® technology for an exclusive cone
14mm Xmax
High rigidity for deep and controlled bass
Improved excursion thanks to the new suspension
Optimized cooling of the voice coil
The best compromise for a small seal enclosure volume using (0.35 Cu ft – 10L)
 Specifications:
| | |
| --- | --- |
| Woofer | 12″ (300mm) |
| Voice-coil | 2″ (50mm) |
| Voice-coil height | 1-3/8″ (35mm) |
| Magnet | 5-11/16″ (145mm) |
| max power | 800 W |
| nominal power | 400 W RMS |
| sensitivity | 86.7dB |
| impedance | 4 Ohms |
| frequency response | 27Hz – 500Hz |