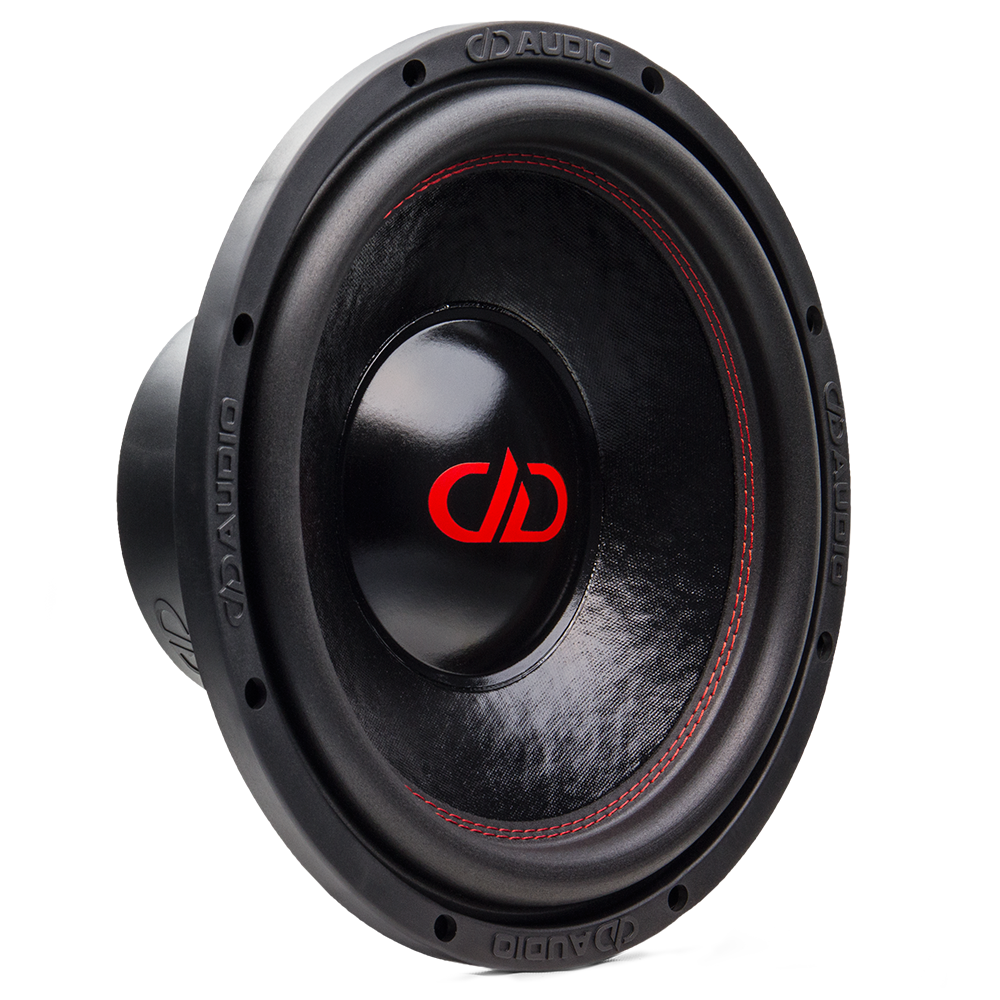 DD Audio REDLINE 200 Series Subwoofers
June 6, 2018
DD Audio REDLINE 600 Series Subwoofers
June 6, 2018
Description
The 500 series is one of the best performing subs you can find in its power class. With a highly efficient design, the 500 series can easily be driven to high output levels on as little as 150-400 Watts. The 500's are very versatile subs with their laminated double layer poly cotton spider allows them to work well in sealed enclosures, and its double stack magnet provides the extra energy needed for vented enclosures applications.
500 Series Features:
Double Stitched EROM Surrounds
High-temp 2.0", aluminum former voice coil
150w-400w RMS, 1200w Peak
Laminated Spiders
Non-pressed paper cones
Cooling vent equipped baskets
Back plate coil gap venting
Extended pole piece
Cast Aluminum Basket (506 Only)
Visit our Adventure page for upgrade suggestions for your Motorcycle!
---
SPECS
| | | | | |
| --- | --- | --- | --- | --- |
| MODEL | 506 | 508C | 510C | 512C |
| Driver Size | 6 1/2″ | 8″ | 10″ | 12″ |
| Watts RMS | 150 – 400 | 150 – 400 | 150 – 400 | 150 – 400 |
| Peak Power | 1200 | 1200 | 1200 | 1200 |
| VCD | 2 | 2 | 2 | 2 |
| Impedance | D2 / D4 | D2 / D4 | D2 / D4 | D2 / D4 |
| Piston Dia – in | 5 1/4 | 6 1/2 | 8 1/2 | 10 |
| Fs – Hz | 43.74 | 47.78 | 41.72 | 36.34 |
| Qms | 4.791 | 3.99 | 6.195 | 6.582 |
| Qes | 0.489 | 0.577 | 0.627 | 0.840 |
| Qts | 0.444 | 0.504 | 0.569 | 0.745 |
| Vas – liters | 2.520 | 5.040 | 12.289 | 33.810 |
| Xmech – mm | 56 | 64 | 64 | 64 |
| Xmax – mm | 9 | 10 | 10 | 11 |
| Frame OD – in | 6 15/16 | 8 3/16 | 10 1/8 | 12 /14 |
| Frame OD w/Gasket – in | 7 1/16 | 8 7/16 | 10 3/8 | 12 1/2 |
| Mounting Diameter – in | 6 1/16 | 7 3/16″ | 9 1/8 | 11 1/8 |
| Mounting Depth – in | 4 1/16 | 5 1/8 | 5 5/16 | 5 7/8 |
| Motor Diameter – in | 5 7/16 | 6 | 6 | 6 |
| Motor Depth – in | 2 3/8 | 2 3/8 | 2 3/8 | 2 3/8 |
| Woofer Displacement – cu ft | 0.04 | 0.06 | 0.07 | 0.09 |
| Shipping Weight – lbs | 10.5 | 14 | 15 | 15 |
| Sealed Enclosure – cu ft | 0.25 – 0.5 | 0.35 – 0.6 | 0.4 – 0.8 | 0.5 – 1.0 |
| Ported Enclosure – cu ft | 0.25 – 0.75 | 0.75 – 1.25 | 1.25 – 1.5 | 1.75 – 2.75 |
| Price (USD) | 139 | 139 | 149 | 159 |