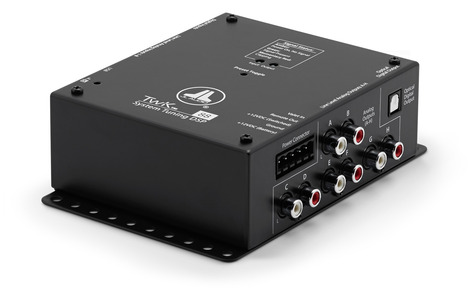 JL Audio TwK-88 System Tuning DSP controlled by TüN software, 8-ch. Analog & Digital Inputs / 8-ch. Analog Outputs
June 4, 2018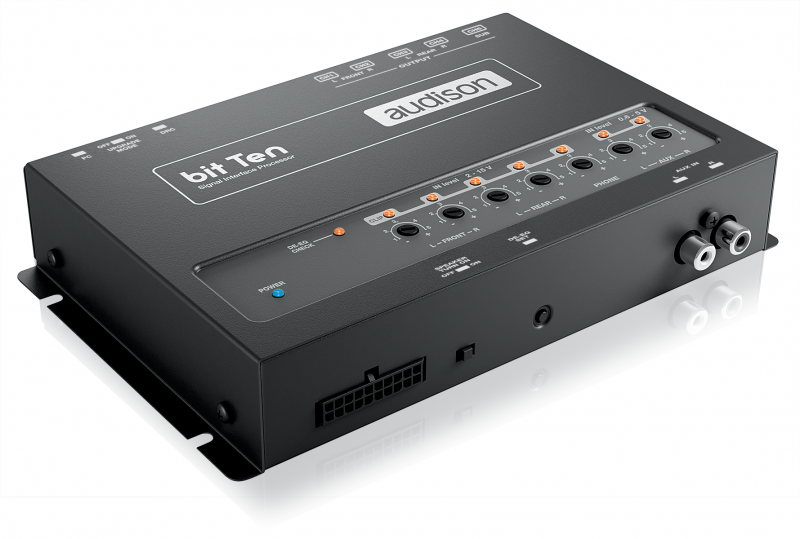 Audison bit Ten AUDIO PROCESSOR
June 4, 2018
JL Audio TwK-D8 System Tuning DSP controlled by TüN software, Digital INPUT ONLY / 8-ch. Analog Outputs
Description
System Tuning DSP with Digital Optical Input / 8-ch. Stereo RCA Outputs / 1 Digital Optical Output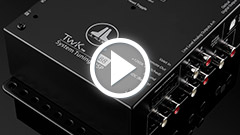 The TwK™ D8 is a state-of-the-art digital signal processor engineered to deliver world-class system tuning capabilities in an easy-to-use format.
Equipped with an advanced 24-bit DSP processor, the TwK™ D8 is equipped with a digital optical (Toslink) input and connects directly to our FiX™ 82 OEM Integration DSP, or any 2-channel digital (S/PDIF) output, to maintain an all-digital signal path.
The TwK™ D8 is also equipped with flexible output options, 80 total bands of equalization and powerful mixing tools. The included DRC-200 Digital Remote Controller offers dual level controls, toggles up to six presets, and has an LED indicator.
Control the TwK™ D8's entire feature set by connecting it to your PC via USB, using the companion TüN™ Software interface.
All-digital, optical (Toslink) input connects directly to any digital (S/PDIF) output.
Flexible input mixer allows left and right input channels to be combined with full control over each input's level and polarity.
8 banks of 10-band graphic or parametric equalizers with configurable EQ assignment
Powerful crossover section with fully variable, high-pass and low-pass filters, crossover slopes are selectable from 6 dB/octave to 48 dB/octave (in 6 dB/octave increments)
Configurable polarity and delay settings, with separate entries for speaker distance plus offset control; fully linkable with other channels, in any combination, for adjustment
Precise output level controls, adjustable in 0.5 or 0.1 dB increments, fully linkable with other channels, in any combination
8 analog, line-level RCA output jacks (4V RMS)
Optical (Toslink) output jack provides a pass-through digital audio (S/PDIF) signal from any pair of input channels, with no signal processing applied.
Specifications:
Power Supply Type
Regulated DC-DC SMPS
Input Operating Voltage
10 – 16 VDC
Standby Current Draw
<1.5 mA
Operating Current Draw
0.7 A
Recommended Fuse Value
1 A
Input Channels
Single Digital Input
Input Type
Differential-Balanced
Input Voltage Range
250 mV – 7.1 V RMS
Minimum Input Voltage
10 mV RMS
Input Level Setting
N/A
Output Channels
Eight
Analog Output
Unbalanced, stereo RCA jacks
Digital Output
Optical (Toslink) output (S/PDIF)
Output Impedance
450 Ω
Latency
Optical – Optical: 4.860 mS
Optical – Analog: 4.805 mS
S/N Ratio
96 dB (A-Weighted, referred to 4V RMS Output)
THD+N @ Rated Output
0.02% (20 Hz – 20 kHz)